Welcome to Our Website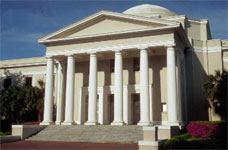 Anthony L. Bajoczky represents persons involved in marital and/or child custody disputes, persons accused of committing a crime, and persons injured by the wrongful act of another. Mr. Bajoczky has over 35 years of experience trying real cases in actual courtrooms.
He welcomes the opportunity to discuss your case with you.
The hiring of an attorney is an important decision that should not be based solely upon advertisements. Before you hire an attorney, you should request information about the attorney's qualifications and experiences.
The information on this website is for general information purposes only. Nothing on this or associated pages, documents, comments, answers, emails, or other communications should be taken as legal advice for any individual case or situation. The information on this website is not intended to create, and receipt or viewing of this information does not constitute, an attorney client relationship.

Notices